Coaches
---
Coaches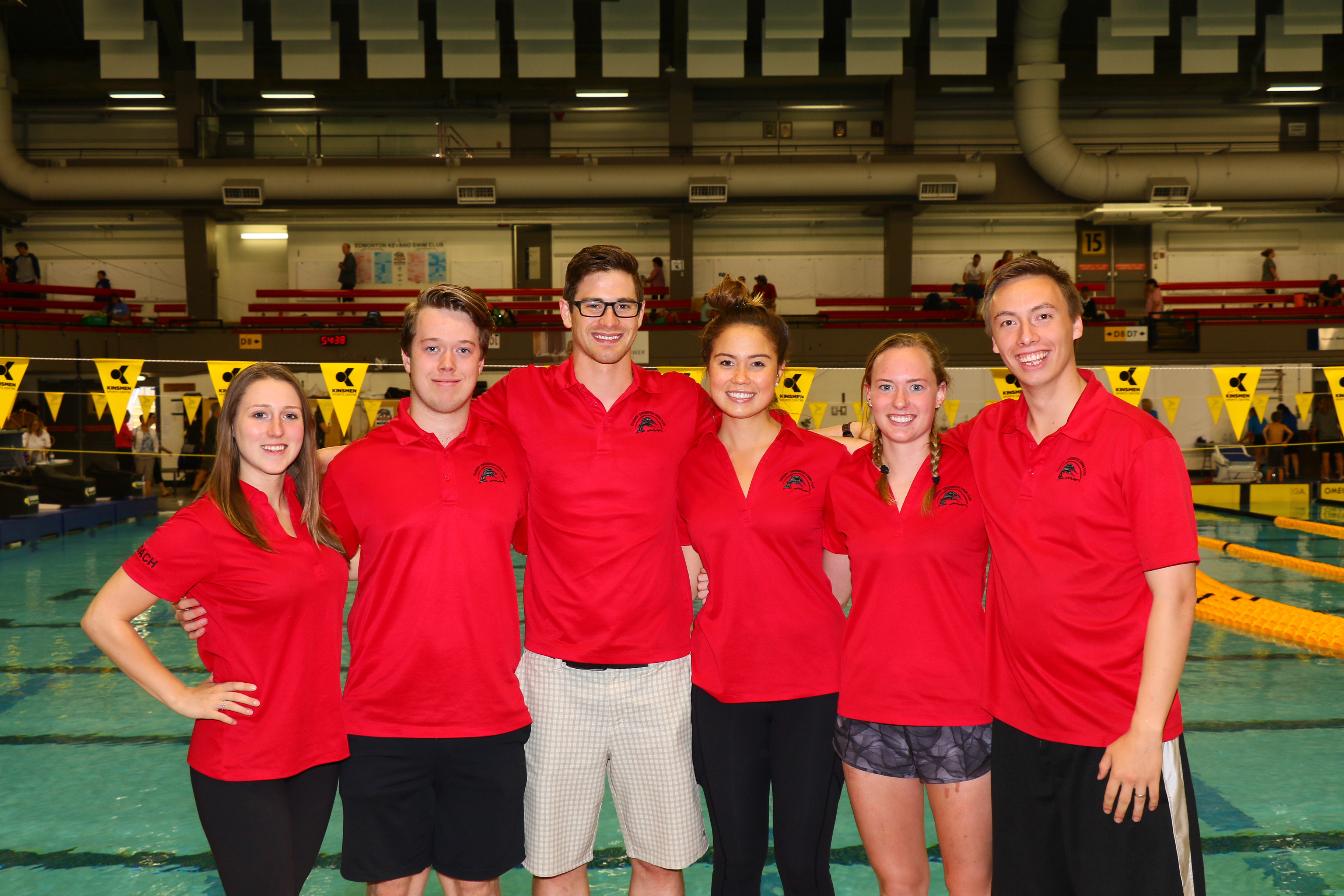 Roger Hanna: Head Coach - Returning for 2022 Season
Roger Has been with the Swordfish for 10 seasons, 7 of those as Head Coach. Roger brings 20+ years of coaching and swimming experience to the pool deck. During his tenure as Head Coach the Swordfish have won 3 consecutive Provincials (2016-2018) as well as broken numerous ASSA Provincial records in both relays and individual events.
Roger coaches full time year-round with the Calgary Patriots Swim Club and is the Patriots Sr. Lead Coach working with the teams national and provincial level athletes. Previously, Roger worked with the Greater Ottawa Kingfish, coaching senior age group and developmental athletes. Prior to his work in Ottawa, Roger coached developmental swimming with LASC in Lethbridge. Outside of age group swimming Roger also has 8 years of experience coaching masters swimming in Lethbridge, Ottawa, and Calgary. Roger is a former national level swimmer himself, having competed both across Canada and internationally. He has had the privilege of training and competing with top Canadians and numerous Olympians.
Roger looks forward to another successful season with the Swordfish.
Lauren Siarkowski: Asst Head Coach/Bronze Lead Coach
Lauren returns to the Swordfish for her 7th year as the Bronze group Lead Coach and Assistant Head Coach. Lauren continues to bring her expertise and understanding of the fundamentals of competitive swimming to the developmental side of the Swordfish Program as well as overseeing the teams younger groups.
Lauren has been involved with swimming for more then 15 years as a coach and athlete. She coached developmental swimming with the University of Calgary Swim Club from 2010-2018 and was a previous high level year-round swimmer herself. Outside of the pool Lauren holds a BA in communications and media studies and has experience in administration and organization.
Lauren is excited to return to Bronze group for another season and work with our up and coming young Swordfish!
Brent Bester: Green Lead Coach
Long time Swordfish Brent Bester returns to the team once again as the Green Group Lead Coach. Outside of the Swordfish Brent is the Head Coach of the University of Alberta Masters Swim Club which he started up himself two seasons ago in Edmonton. The team went on to win Small Team Masters Provincials in 2017. Brent has been coaching with the Swordfish for 4 Seasons.
Prior to Coaching Brent swam no less then 9 Summers with the Swordfish Where he consistently represented the team at Provincials and Regionals and set numerous team records. Brent still swims as a masters swimmer and can occasionally be caught racing still. Some say his times still haunt the Swordfish records to this day.
Outside of the pool Brent Is happily married to his wife Megan and is finishing up his Degree in Civil Engineering at the University of Alberta. Brent is excited to bring his enthusiasm, expertise and love of the sport to the Swordfish again for the 2019 season!