Coaches
---
Coaches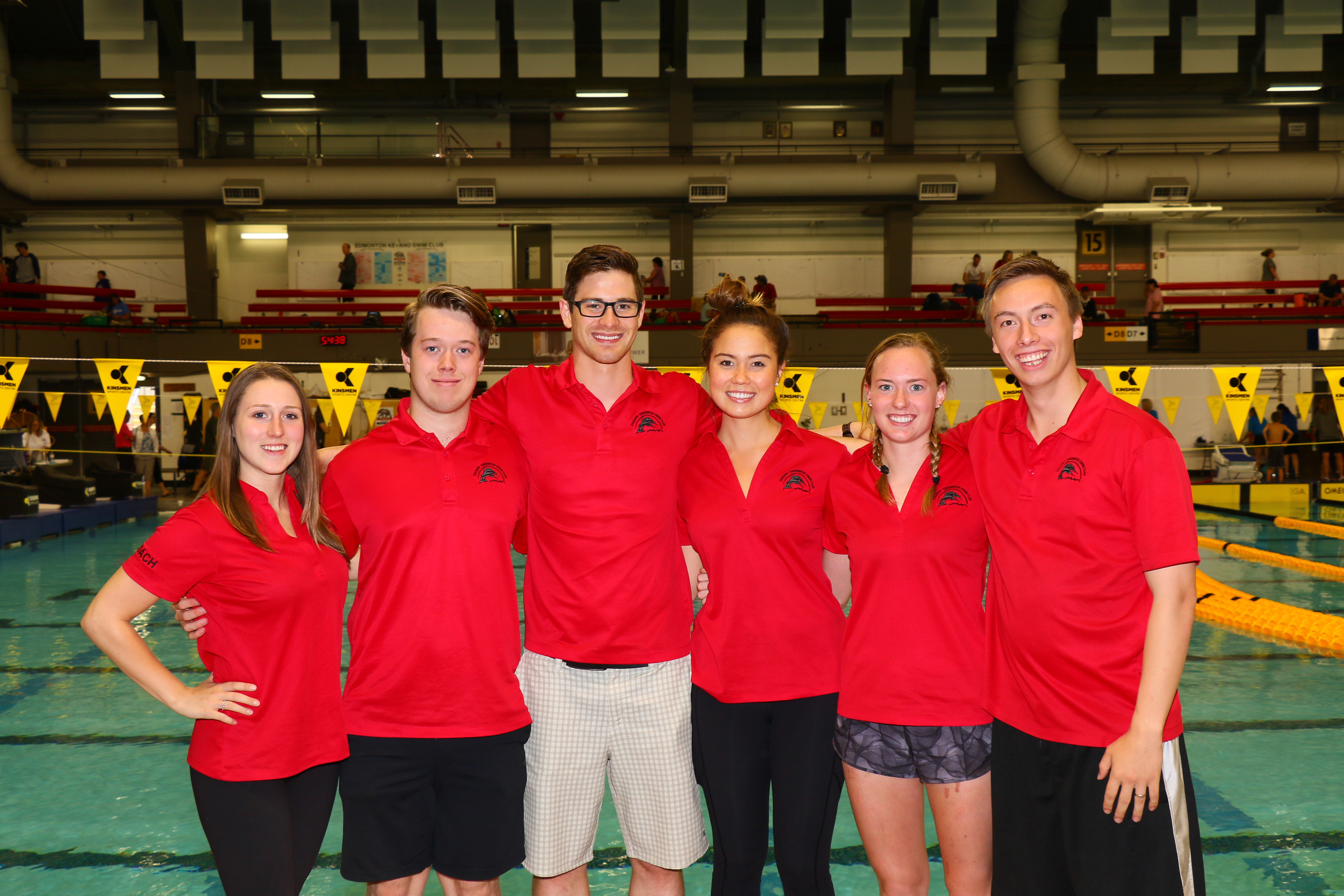 Roger Hanna Head Coach
Roger Hanna is returning as the Head Coach of the Swordfish. This will be his 7th season with the team, and he returns to his role as the direct coach of Black group. Under Roger's guidance, the Swordfish have won uninterrupted consecutive Regional championships. Furthermore in 2016 under his tenure the team achieved its first Provincial Championship win, repeating in 2017. Roger came to the team with a number of years of competitive coaching experience. He had been coaching competitive swimming for the last 7 years in Lethbridge, AB, where he coached Age Group swimmers with LASC, and adult master's swimming with the LMSC. Most recently, Roger has been coaching in Ottawa with the Greater Ottawa Kingfish for the 2016-17 seasons. During his time with the Kingfish, Roger worked with swimmers age 10-14, including Age-Group Nationals finalists.
Roger is a former national level swimmer himself. He and swam for 5 years as a Pronghorn with the University of Lethbridge Varsity team, where his primary events were the 200m and 400m Freestyle. Prior to his varsity athletics career, Roger competed in age group swimming with the University of Calgary Swim Club, where he competed across Canada and internationally. Roger still trains and competes as a Master's swimmer for fun, but has also broadened his athletic adventures into the realms of cycling and running in order to stay fit.
Roger Is excited to be on deck once again with the Swordfish and looks forward to working with all of our athletes during the 2018 season!
Lauren Siarkowski
From: Calgary. Only time I've lived away from home was my freshman year, which I spent in Victoria Competitive swimming experience: Ten years with UCSC, from age 6 to 16 Coaching experience: I've coached in the development program of UCSC since Fall of 2010 and continue to do so. I started with Swordfish in May of 2013.What/where you're studying: BA in Communications and Media Studies Career aspirations: Currently exploring potential career paths. Interesting fact or two about you (ie favorite hobby, food, place to travel, etc):Friday is my favorite day of the week, not because of the coming weekend but because it's the day my "Puzzles of the Week" come out online. What I love most are BBQ Pringles and my pet fish, Omicron.
Brent Bester
I grew up in north Calgary and I'm entering my final year of Civil Engineering at the University of Alberta in the fall. This will be my 12th year with the Calgary swordfish, I swam with the team for 9 years, and this is my third year coaching green group. I've been the head coach for the University of Alberta Masters Swim Club for the last two years, including when the team was able to win small club provincials two seasons ago.
I will turn 23 this summer, and will be celebrating my second anniversary with my wife Megan at the end of the summer.
Jessica Warrack
I'm from Calgary, Alberta, I am just finishing my third year in a bachelors of chemical engineering at McGill University in Montreal, Qc, so I guess my career aspiration is to be a chemical engineer. My swimming experience consists of 10 years of competitive swimming for club teams and 3 years so far on the McGill varsity team as well as a coaching position with the Swordfish for the 2016 season. I'm a big fan of all Italian food and I want to move to Australia to work after I graduate.
Sam Robertson
I'm from Calgary, and started swimming competitively with the swordfish when I was 13 years old. I swam up until last year, and also competed in water polo and rugby. I have a couple years of coaching experience with the Calgary Seawolves water polo club, but this will be my first time coaching competitive swimming. I'm currently wrapping up a gap year and in the fall of 2017 I'll be attending U of C for a degree in commerce. I'm looking forward to a great season with red group!
Nikki MacLeod
My name is Nikki MacLeod and I have the honour to coach the orange group for the 2017 summer swim club season! This will be my 4th returning year coaching the Swordfish Swim Team, and I couldn't be more excited to be back!
Swimming has been a huge part of my life as i've swam competitively for a total of 17 years. From 2000 to 2013, I swam with the University of Calgary Swim Club and Killarney Swim Club. Since 2013, I've swam and have been captain for the University of Alberta Swim team, where I specialize in distance freestyle and individual medley events.
This year I will be completing my undergraduate degree in Kinesiology. With my extra time, i've had the privilege to volunteer with the Steward Bears Para Swim Team.
With the season kicking off, I am already so excited to see what the orange group will do this year. I have no doubts that it will be another successful and fun summer!