Coaches
---

Lauren Siarkowski: Head Coach
Lauren is returning for her tenth season with the Calgary Swordfish. As incoming Head Coach, Lauren is excited to uphold the Swordfish culture of commitment to community and dedication to excellence. She has been an extremely valuable part of our success and a critical piece of the coaching team for many years.
Lauren has been coaching in Calgary for thirteen years. She brings with her an expertise and understanding of the fundamentals of competitive swimming and has centered her career around developing fundamentals programs in the teams she has worked with. She concentrates on technical and holistic growth of swimmers as both athletes and individuals. Her focus will be to bring together the competitive success of winning with our philosophy of fun to ensure our swimmers enjoy the experience that Swordfish is notorious for.
In addition to coaching with the Calgary Swordfish, Lauren is currently coaching her fourth season with Calgary Patriots, a winter based swim club in the age group program. Prior to this, she coached developmental swimming with the University of Calgary Swim Club from 2010-2018 where she worked with many swimmers and coaches to lead one arm of the team's developmental program.
Outside of the pool, Lauren holds a BA in Communications and Media Studies and has experience in administration and organization. She enjoys event planning and has a passion for the arts.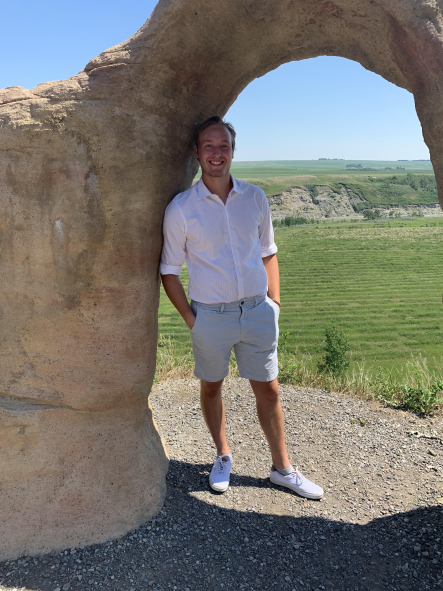 Luke Bester
I am returning to the swordfish for what will be my 15th year involved with the organization. In my 13 years as a swimmer, My biggest honour as a swimmer was to be named to the ASSA all star team during the 2017 swim season. While I was swimming, I was fortunate to have the ability to win races and awards, but the most important thing I gained through my experience was life long friendships.
I have always had a passion for coaching which began when I coached my little brothers basketball team while I was in high school and university. Sports were a huge part of my childhood, and I love getting to help the next generation of athletes find their passion for it as well. Outside of the pool I am a teacher and currently teach junior high math and science!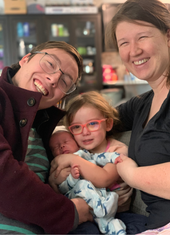 Brent Bester
Born and raised in Calgary, I've coached or been involved in swimming for as long as I can remember. I grew up swimming with swordfish for 9 seasons, joining the second year after the team had changed from the Jr. Trojans. Since then I've only missed seasons to serve a mission for my church in Singapore & Malaysia. I first started coaching with Swordfish in the summer of 2016, and have been on the staff ever since!
I was previously the Founder/Head Coach of the University of Alberta Masters Swim Club, which I had the great opportunity to be involved with for three years before I moved back to Calgary to pursue my career in Structural Engineering. While in Calgary I have also coached the Calgary Patriots for four years.
I am still a master swimmer to this day, and love the sport of swimming. Outside of swimming I will celebrate my seventh anniversary with my wife Megan just after Provincials, I have two wonderful children, a daughter who just turned two, and a new born son who was born in February! Professionally, I am eagerly awaiting the completion of paperwork to be certified as a Professional Engineer in the field of structural engineering.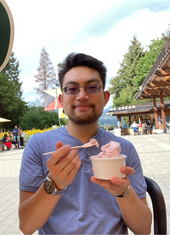 Everett Yee
Everett will be returning for May and June. This will be his fifth season working with our Gold-group swimmers. His coaching philosophy emphasizes building a strong foundational base for new swimmers to support their development in the future.
Previously, Everett was a swimmer with the Calgary Swordfish throughout much of his childhood. Reflecting on these experiences, he appreciates the importance of strong fundamental development, team spirit, and creating an environment that encourages swimmers to achieve their best. In addition, Everett actively communicates with his colleagues to understand and create a development timeline that supports harmonious transitions into future swimming groups.
Outside the pool, Everett is completing his Bachelor of Education (graduating spring 2023). He also engages in Calgary's music community through teaching and playing the cello.
Everett is very excited to work with continuing and new swimmers this season.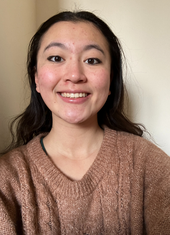 Cindy Li
Cindy has been passionate about swimming for over a decade and has competed at both regional and provincial levels. The majority of her time as a swimmer was with the Calgary Swordfish, but she has also swam with the Calgary Patriots. She has a passion for coaching and has coached rhythmic gymnastics in the past. Working with the Calgary Swordfish for the first time is an exciting opportunity for Cindy to share her knowledge and passion for swimming with a new group of swimmers.
Outside of swimming, Cindy will be graduating high school this June.
Cindy is very excited to coach Gold group this season!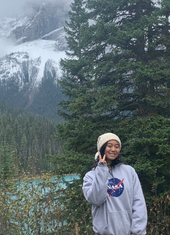 Serena Zhang
Swimming with Swordfish since elementary school, I have been apart of this wonderful community for the past ten years. I am a grade 12 student at Sir Winston Churchill High School and will be graduating soon. I am so happy to say that this is my first season coaching for the team! I have always wished to become a coach for Swordfish and inspire others, just like all my coaches did for me.
No words can describe how grateful I am for this opportunity to work with Swordfish. As a new coach, I hope to bring my most authentic self to the table and ensure that everyone feels welcomed and ready for a challenge everyday.
On my off time, I enjoy spending time with my friends, and discovering new things. I have a pet bearded dragon named Spiky and a hermit crab named Hermy!
Can't wait for the season to start!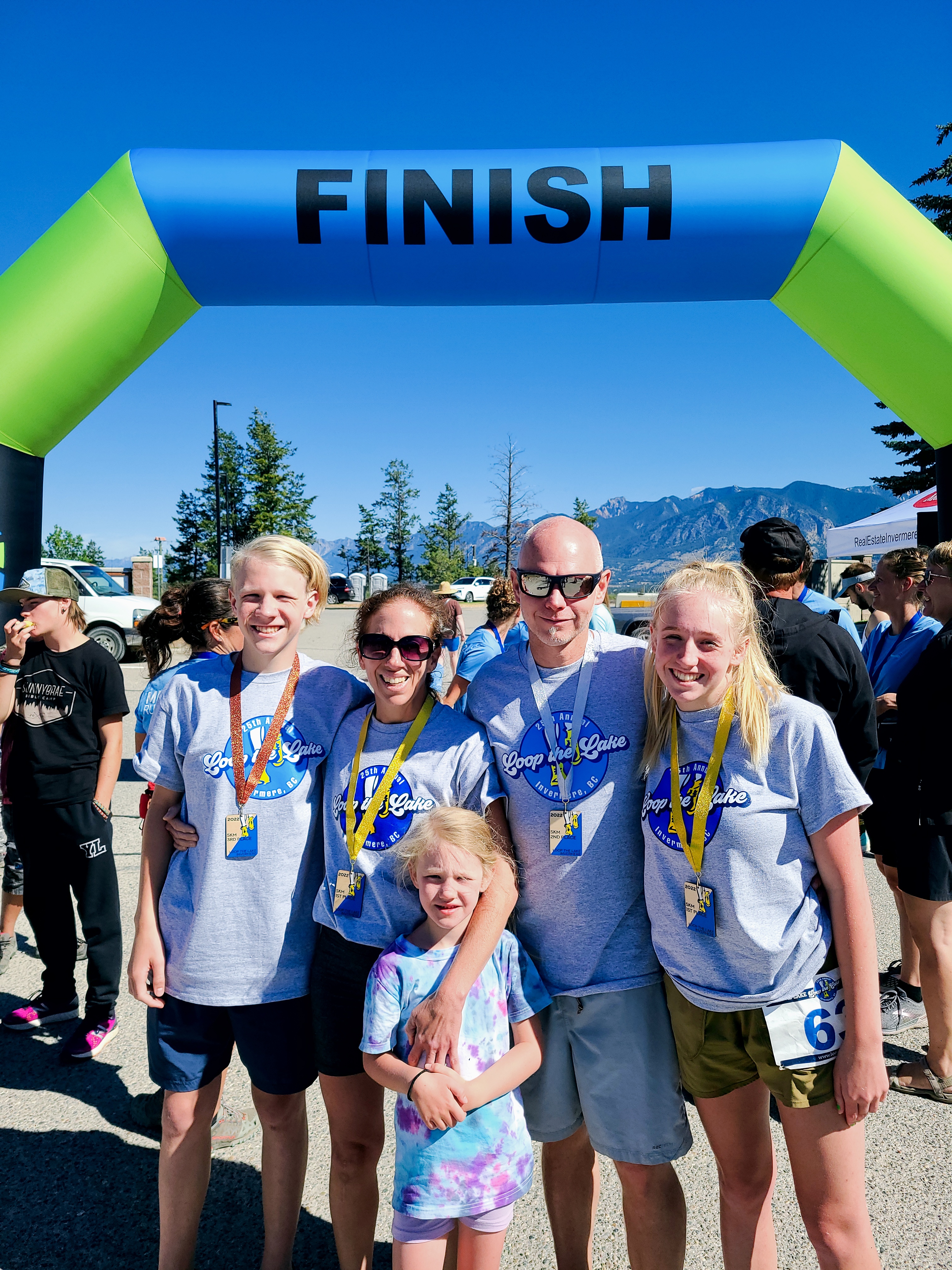 Elsie Whitney
I have been swimming competitively for 8 years all with the Calgary Patriots swim club! I graduated from Bishop Carroll High School in 2022 and currently on a gap year. This will be my first year of hopefully many more coaching with the Swordfish.
I want to make sure that the swimmers of Red squad have fun swimming along with building technique and a love for the sport.
On my off time I love to run, paddle board, and do puzzles! I cant wait to have a great summer with these swimmers!